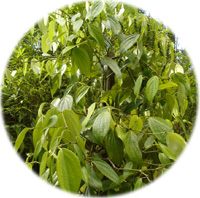 Black Pepper
Black pepper (Piper nigrum L.) (Family: Piperaceae) is a perennial vine grown for its berries extensively used as spice and in medicine. India is one of the major producer, consumer and exporter of black pepper in the world. During 2015-16, 28,100 tonnes of black pepper products worth Rs. 173,042 lakhs were exported to various countries. Black pepper is cultivated to a large extent in Kerala, Karnataka and Tamil Nadu and to a limited extent in Maharashtra, North eastern states and Andaman & Nicobar Islands. The crop is grown in about 129130 hectares with a production of 65680 tonnes annually (2015–16). Kerala and Karnataka account for a major portion of production of black pepper in the country.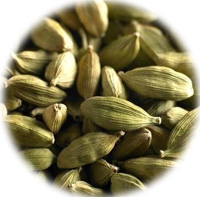 Cardamom
Cardamom (Elettaria cardamomum Maton) is one of the oldest known spices in the world. Evergreen forests of Western Ghats of South India are considered as the centre of origin as well as natural habitat of cardamom. Cardamom is commercially cultivated for its dried fruits (capsules), which is also referred as cardamom of commerce.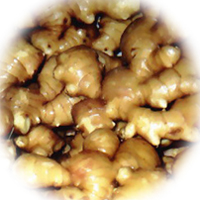 Ginger
Ginger (Zingiber officinale Rosc.) (Family: Zingiberaceae) is a herbaceous perennial, the rhizomes of which are used as a spice. India is a leading producer of ginger in the world and during 2015-16 the country produced 1087560 tonnes of the ginger from an area of 161670 hectares. Ginger is cultivated in most of the states in India. However, states namely Karnataka, Orissa, Assam, Meghalaya, Arunachal Pradesh and Gujarat together contribute 65 per cent to the country's total production.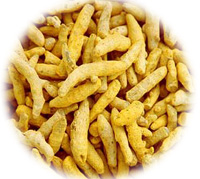 Turmeric
Turmeric (Curcuma longa) (Family: Zingiberaceae) is used as condiment, dye, drug and cosmetic in addition to its use in religious ceremonies. India is a leading producer and exporter of turmeric in the world. Andhra Pradesh, Tamil Nadu, Orissa, Karnataka, West Bengal, Gujarat, Meghalaya, Maharashtra, Assam are some of the important states cultivating turmeric. During 2015-2016, the country produced 943330 tonnes of turmeric from an area of 185580 ha.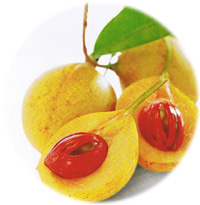 Nutmeg
Nutmeg (Myristica fragrans) (Family: Myristicaceae) produces two separate spices, namely nutmeg and mace. Nutmeg is the dried kernal of the seed and mace is the dried aril surrounding it. Nutmeg is indigenous to Molccas Island (Indonesia). Over 50% of the world's export of nutmeg and mace is from Indonesia. Grenada is the second largest exporter of nutmeg and mace in the world. In India, nutmeg is maninly cultivated in Thrissur, Ernakulam and Kottayam districts of Kerala and parts of Kanykumari and Tirunelveli districts of Tamail Nadu.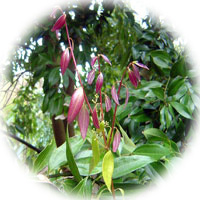 Cinnamon
Cinnamon (Cinnamomum verum) (Family: Lauraceae) is one of the earliest known spice mainly cultivated for the dried inner bark of the tree. Cinnamon is a native of Sri Lanka and is cultivated in lower elevation of Western Ghats in Kerala and Tamil Nadu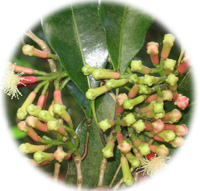 Clove
The clove of commerce is the aromatic, dry, fuly grown, but unopened flower buds of the clove tree (Syzygium aromaticum) (Family: Myrtaceae). The Islands of Zansibar, Pemba (now parts of Tanzania) and Indonesia are the major producers of clove in the world. In India, clove is mostly grown in the hilly trats of Tamil Nadu, Kerala and Karnataka.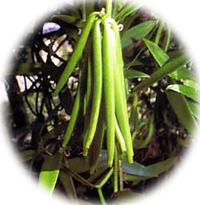 Vanilla
Vanilla: Natural vanillin is obtained from the cured pods (fruits) of the vanilla plant Vanilla planifolia (Family Orchidaceae). Vanilla is a perennial climbing orchid with sessile leaves and succulent green stems, producing aerial roots (velamen roots) at the nodes. The important vainlla growing countries are Madagascar, Indonesia, Mexico, Comoro and Reunion. Indonesia is the largest producer of vanilla in the world. Vanilla is a native of Mexico and was introduced top Indiaas early as 1835. Karnataka has the largest area under vanilla in the country