ICAR-Indian Institute of Spices Research (IISR), on 27 February , observed national science day with the virtual demonstration of models and inventions by...
more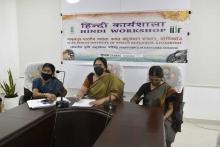 भाकृअनुप-भारतीय मसाला फसल अनुसंधान संस्थान, कोषिक्कोड में दिनांक 17.02.2021 को ऑनलाइन हिंदी कार्यशाला आयोजित की। डॉ. एन. के. लीला, प्रधान वैज्ञानिक एवं हिंदी...
more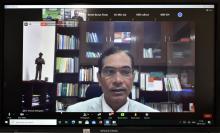 SYMSAC X - International Spice Symposium Commences
Dr. Trilochan Mohapatra; Secretary; Department of Agricultural Research and...
more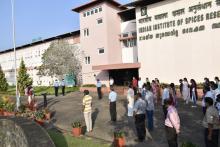 The 72nd Republic Day was celebrated at all the campuses of the Institute by strictly adhering to the COVID protocols. At the headquarters the national flag was unfurled...
more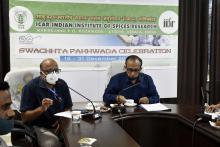 Swachhta Fortnight celebration observed by ICAR- Indian Institute of Spices Research concluded on Thursday. C P Suresh Babu, senior health inspector, Family Health...
more
The fortnightly Swachhta Pakhwada 2020 campaign at ICAR-IISR, Kozhikode was inaugurated by Dr. Santhosh J. Eapen, Director during which, the Swachhta pledge was...
more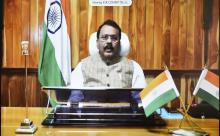 ICAR-IISR observes Constitution Day
Kozhikode: Mizoram Governor Sri P S Sreedharan Pillai inaugurated...
more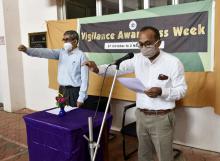 Vigilance Awareness Week was observed from 27 October 2020 to 2 November 2020 in all the three campuses of ICAR-IISR namely, IISR head quarters ...
more